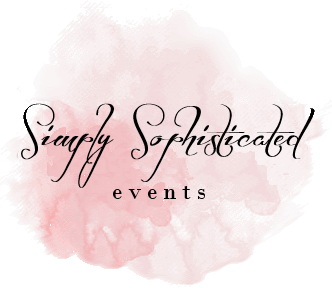 UNIQUE EVENTS WITH DISTINCTIVE STYLE- YOURS!
318-549-9663
EFRANKLIN@SIMPLY-SOPHISTICATED.COM
Simply Sophisticated Events is a specialty event planning boutique. We love gorgeous weddings, over the top sweet 16's, and swanky retirement parties. We specialize in helping our clients create one-of-a-kind events that are true to their personality and style. Our attention to detail and love for highly personalized signature events are why our past clients continue to refer us to family and friends. No matter what the occasion- birthday parties, anniversaries, or weddings, large or small, social or business- we help create signature events that everyone will be talking about for years to come. Before you plan your next get-together, get together with us.
We are here to make your event planning experience stress-free and fun. Just to prove it, your first consultation is absolutely FREE. Bring your ideas and we'll bring ours along with a free budget analysis. To schedule your free consultation, call now 318.549.9663.
Click here to read what our recent clients are saying about us!